When you are trying to connect to a Windows system with Streamer installed, you may be asked for Windows user name and password. This is an extra layer security design in Splashtop On-Prem. This feature might be enabled in the following scenarios:
1. Which is set in the Streamer deploy option
When your Admin is creating a deployment package in Splashtop Gateway's Management > Deployment, he/she may check Require Windows or Mac login in the deployment, a Streamer deployed with option will ask end user to input the remote computer's user name and password to connect to.

Learn more about deploy settings
2. The user at Streamer set this option on Streamer's settings page
The user may turn on this option on Streamer's Security tab.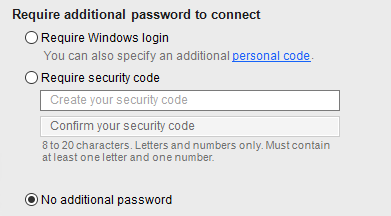 As team admin, if you would like to prevent your end user from accidentally turning on this option, you may set the following option, with this option turned on, the user at Streamer side has to input admin's login credential to unlock the settings to change.