Splashtop Gateway supports license activation in two modes, online activation and offline activation. You will be required to activate the license before you are able to use the system.
You need to login as team owner to activate the license, which is in Gateway's System > License page.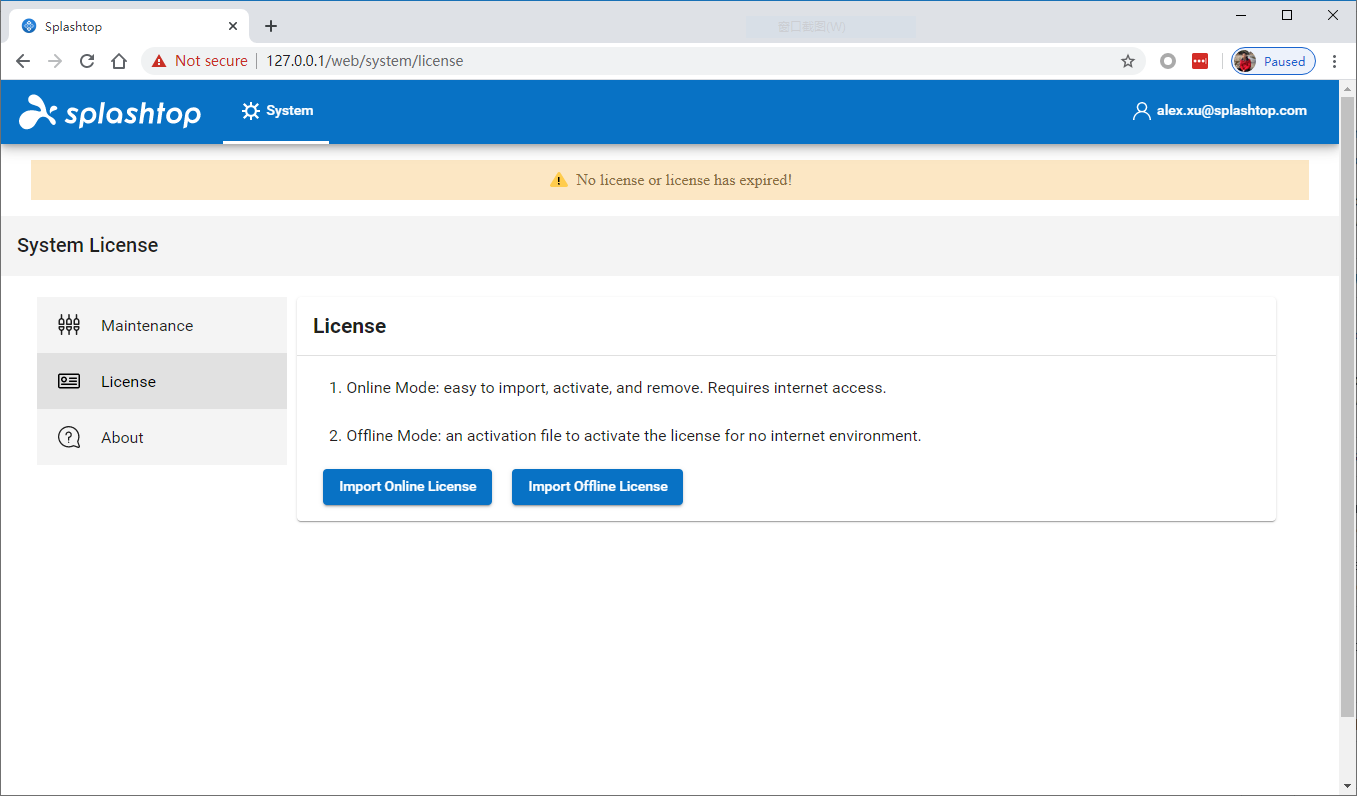 Online license activation
For online license activation, click Import Online License, input the Authorized to and License key which you obtain from Splashtop Sales.
Notice: Your Splashtop Gateway need to have Internet access, and the outbound license.splashtop.com:443 should not be blocked by your firewall.
Offline license activation
If you Splashtop Gateway has no Internet access, you can choose offline license activation.
1. Click Import Offline License in the license page, click Save to save the Activation ID to a file
2. Send the activation ID file to Splashtop Sales, Splashtop Sales will generate offline activation file and send back
3. Click Open to upload the activation file and click Import to finish offline license activation