2-step verification is highly recommended to enhance security as common security practice. In Splashtop On-Prem, system admin can enforce users to setup 2-step verification, even it's not enforced by admin, user can enable it by own.
Go to user's settings page, if the 2-step verification status is disabled, click the Change to start to setup flow.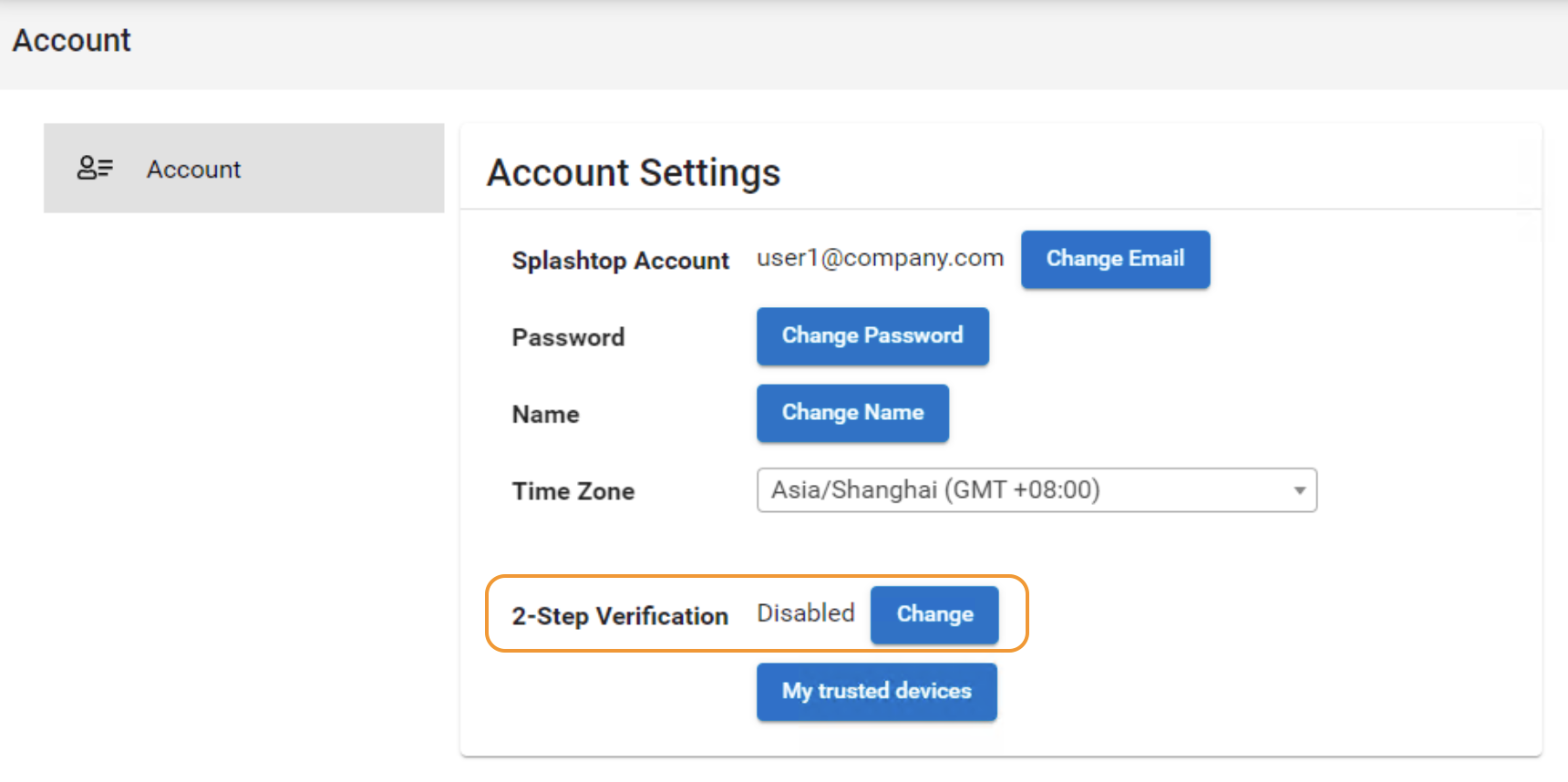 Splashtop On-Prem support TOTP (Time-based One-Time Password algorithm) based 2 step verification, and verified with the following authenticator apps:
You can follow the setup guide after clicking Change button to setup the 2-step verification.
Useful links
If you are admin, and would like to configure settings about 2-step verification, please refer to this page