Splashtop On-Prem provides a comprehensive page for the administrator to manage all computers in the system. Upon log in to the Gateway web portal, a Splashtop Administrator can find the All Computers page in drop-down list of Management tab.
The Overview Page
With All Computers page, an administrator can have an overview of the registered computers with the Splashtop Gateway. A computer is considered "registered" in the Gateway after applying a deployment package or manually installing Streamer and granting access.

You can choose to display the computers in list view or in group view and you can select to show a specific computer group only.
Manage a Specific Computer
An administrator can remotely manage a specific computer by clicking the gear icon at the end of its row.

Functions include:
Reboot computer
Delete computer
Rename computer
Assign computer group
Add note
See user list
See properties
Reboot computer
Administrator can remotely restart the streamer, and perform a normal computer reboot or a safe-mode reboot with networking.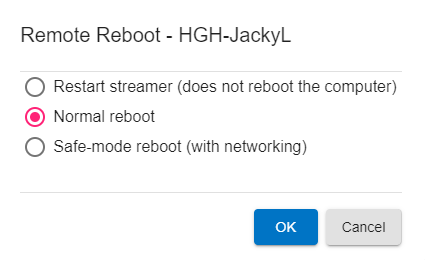 Delete computer
Administrator can remove the computer from the Gateway by logging out the Streamer. Once a computer is deleted, the Streamer of that computer must re-grant access using the deployment code in order to register again in the system.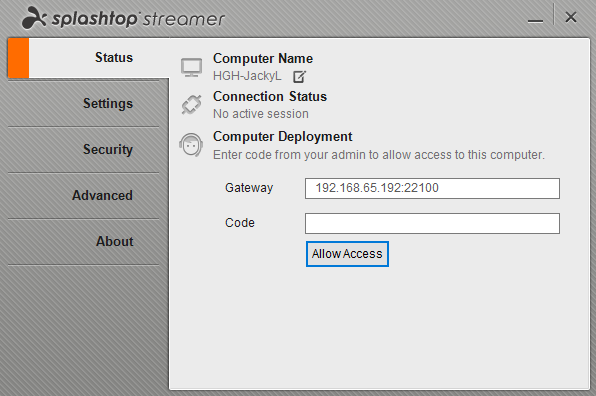 Rename Computer
Administrator can assign a customized name for the computer.

Assign computer group
Administrator can assign the computer to a group to inherit the access permission of the group.
Add note
A note field available to add description to the computer.
See user list
Administrator can check the list of users that have access permission to this computer.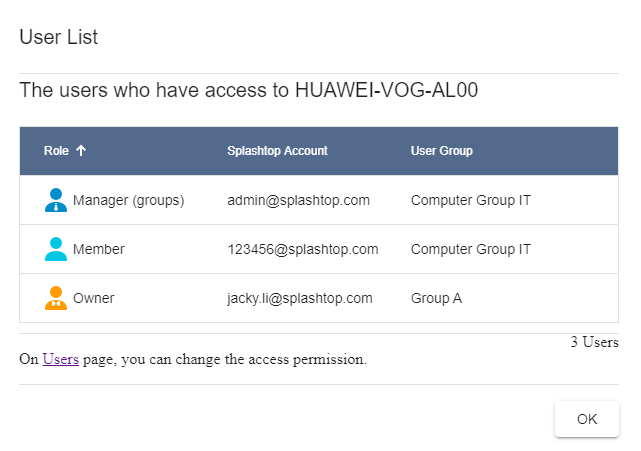 See Properties
This page displayed the properties of the computer.