Starting from Gateway v3.18.0, system administrator can remove Gateway logs for maintenance purpose.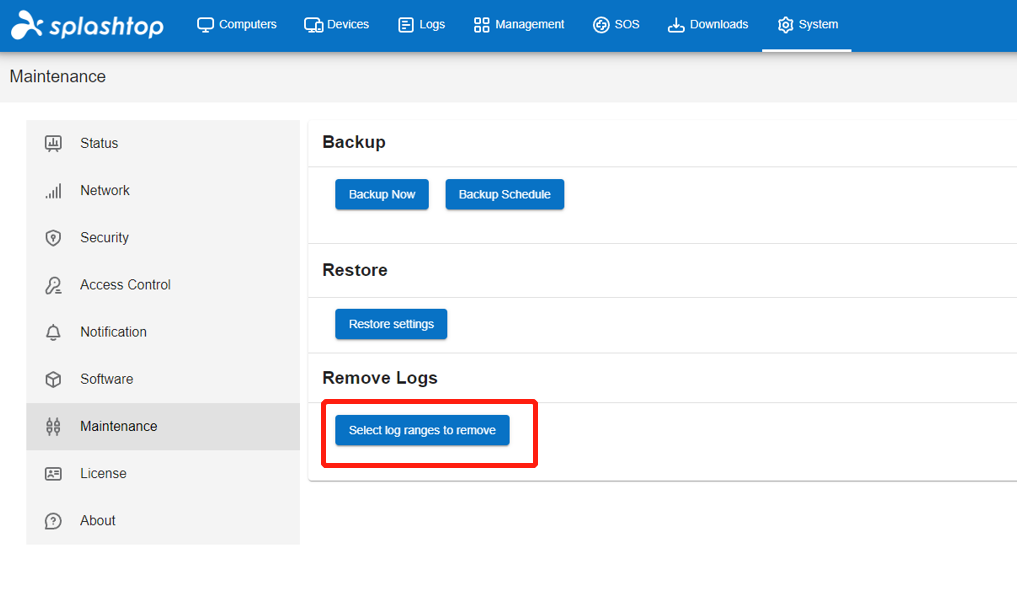 Log in to Splashtop Gateway as Owner, go to web/system/maintenance
Find "Select log ranges to remove" and start to clear up your logs to release the disk space.
Note:
1. Removed logs are gone for good and will not be possible to retrieve back. If regular auditing is serving as a routine in your organization, please consult before removing any logs.
2. Logs are removed by month(s), and logs of the nearest 2 months cannot be removed.
3. Neither removed logs can be visible in web/log/... nor export the correspoinding CSV.