In the Splashtop Connector, you can set login remote computer with Splashtop account in your profile. With this feature, if you have done Active Directory integration, when you use an AD account to log in to the On-Prem Client, you will not need to enter your Windows credential to log in to the remote computer.
Requirements
On-Prem Connector version 1.1.6.2 or higher
On-Prem Client app version 3.5.8.0 or higher
Splashtop Gateway v3.24.0 or higher
How to set login with Splashtop Account?
1. Open your connector, and click Add or Edit to configure your RDP profile.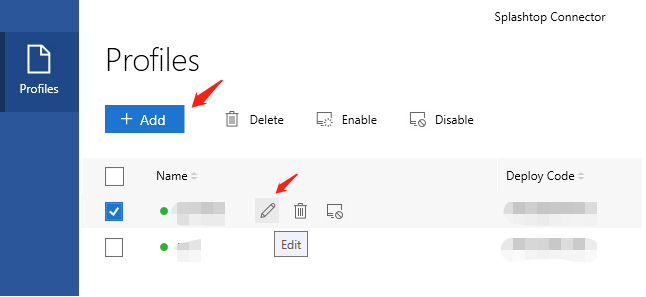 2. Go to RDP Settings, select Fixed remote computer with specified information, then select Login with Splashtop account.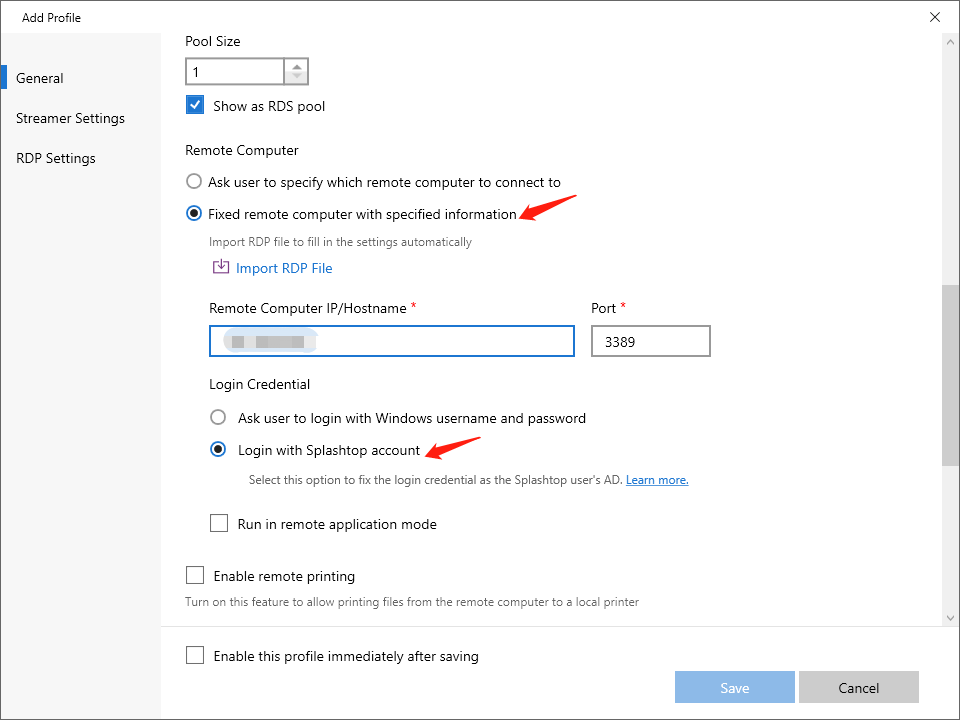 3. Configure other settings, then click Save.
4. For the AD accounts, On-Prem Client will directly pass AD credentials to RDS/RDP Streamer, you can log in to the remote computer without Windows credential.
Useful links