This is a quick introduction into the chat function in Splashtop On-Prem. This feature facilitates the communication between the local support and the end user in a remote support session.
Off-session Chat
On-session Chat
Chat Session Logs
* The chat function is only available in Windows and Mac computers.
Off-session Chat
A chat session can be started without establishing a remote control session.
In Splashtop On-Prem client, click on the Chat button to start chatting to the corresponding end user.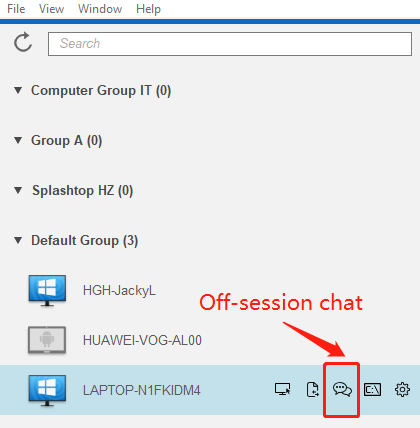 And end user, if logged in, will see a pop-up chat window, where he can reply the message. At the bottom of the window, click on the button to save chat history when the session ends.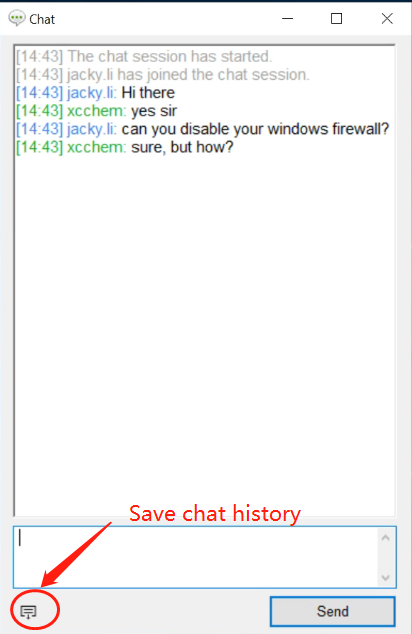 On-session Chat
An on-session chat is available during a remote control session. At the menu bar, key in the words and press Enter button to send. Similarly, you can also save the chat history.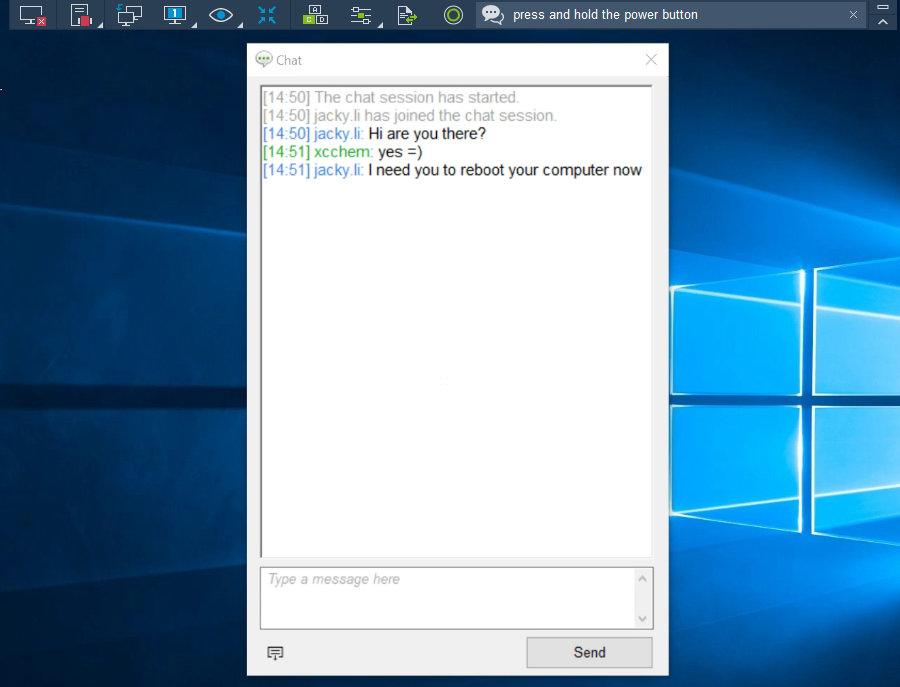 Chat Session Logs
Splashtop On-Prem logs the chat sessions (but not chat history) automatically. The chat log can be found under Logs menu in Splashtop Gateway web portal.