This article explores the features in Splashtop On-Prem app for Windows.
Launch Splashtop On-Prem app
Splashtop On-Prem can be launched from the Windows' start menu.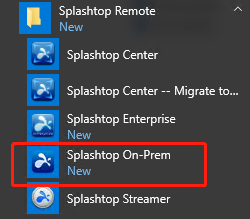 Log in
In the Log in page, you need to input:
Gateway's IP/FQDN:Port, the IP/FQDN depends on your network configuration, for Port, you need to specify a port if it's not the default 443 port
User name
Password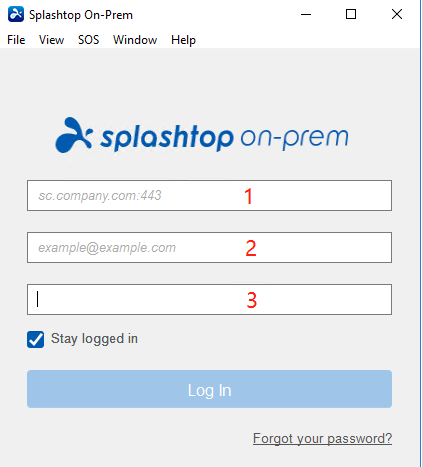 If 2FA (aka. MFA) has been enabled, you will be asked to input the 2FA code in next step.
Notice: If system administrator has not imported a 3rd party authorized SSL certificate, you may see a SSL warning dialog.
Menu structure
File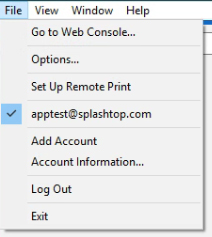 Go to Web Console opens the default browser and navigate to Gateway's web portal
Options allows user to change the app's settings
Set up Remote Print helps to setup the remote print on local computer
<user account> shows the saved logged in user, check mark indicates the current live user account, you can switch between accounts simply
Add account to log in with another account and save in the <user account> list
Account Information shows detailed information about this logged in user
Log out will log out the current user account, and also clear the saved credential
Exit to close the app
View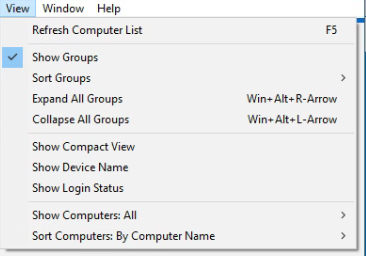 Use Refresh Computer List to get the computer list updated to the latest status
Check / Uncheck Show Groups to organize the computers showing with groups or without groups, if Show Groups enabled, further group options can be set, like sorting, expanding/collapsing groups
Show compact view narrows the height of every computer entry, so, more computers can be shown on the screen
Show device name will show the Streamer device's name in the computer list
Show login status shows if an OS user has logged into the system
Extra filters and sorting options available in Show computers and Sort computers
Window

Every remote session, file transfer, remote command session, or chat session will show in separated window, the window will be added into the Window menu, allow user to switch among these windows.
About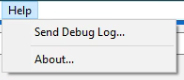 Computer list screen
The computer list screen shows the computers that the logged in user can access, use search box to search.
Selecting a computer will show some feature shortcuts and a gear icon on more details about the computer. From left to right, they are remote session, file transfer, chat, remote command, and gear button. If you don't see all of them, it might be turned off by your team admin.

Computer gear button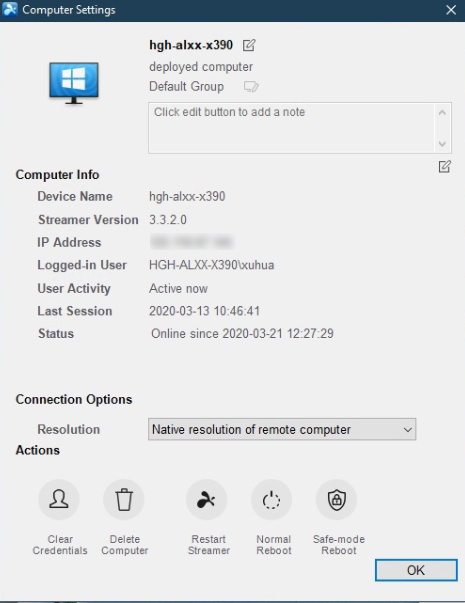 Computer gear button shows more detail about the selected computer.
You can change the computer name if you have permission to change
Change groups and add note to the computer if you have the permission to change
Computer info section shows more detailed info about the computer
Connection options to change connection resolution
Actions provides some extra actions user can do
Toolbar in the session window

When you are in a remote session, on the top of the session window, there is a toolbar, from left to right, there buttons are:
Disconnect the session button
Shortcut to switch to next monitor
Switch to a specified monitor
View options, like window size, frame rate, and remote mouse
Full screen
Send ctrl-alt-del to remote computer
Some remote settings
File transfer
Session recording
Chat bar
File transfer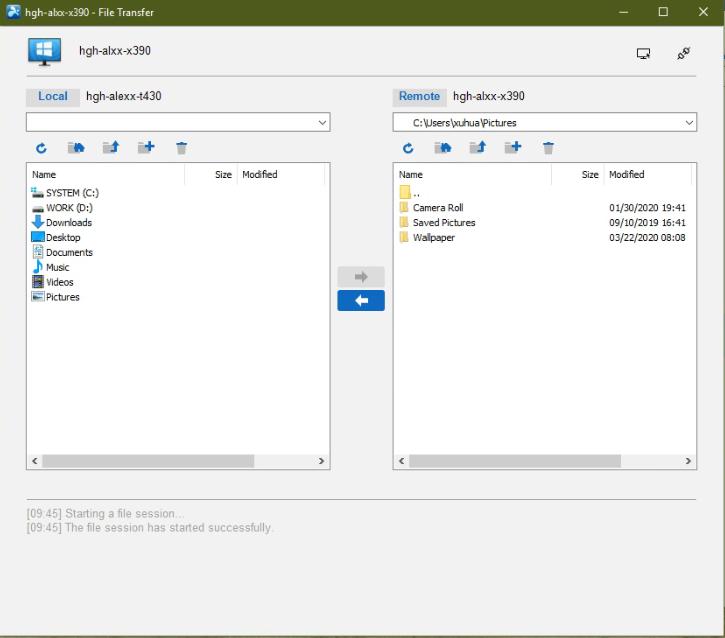 You can upload and download files from remote computer with the file transfer feature.
Remote command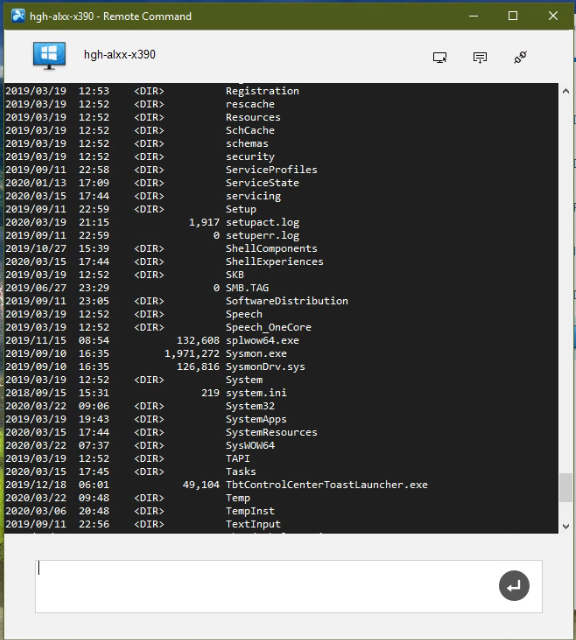 Chat