Splashtop Gateway upgrade is simple, smooth and straightforward. It can easily be achieved by directly running the installer, without the hassle of configuring the license and system environment.
To upgrade the Splashtop Gateway, follow the steps below:
Backup existing Gateway (Owner Credentials login Gateway -> System -> Maintenance -> Backup Now )
Download the installer
Execute the installer
Start the service
Download the installer
The latest official release of Splashtop Gateway can be downloaded from our support portal, or click the link below:

Save the MSI format installer file in the machine where Splashtop Gateway is installed.
Execute the installer
Log into the server machine as an administrator if possible. It is always advised to use an Administrator account to run the installer.
Browse to the folder where the MSI installer file is saved, and double click the file to initiate the upgrade process.

A setup wizard will be launched to guide you through the upgrade. Follow the instructions as usual, read and accept the terms in the License Agreement.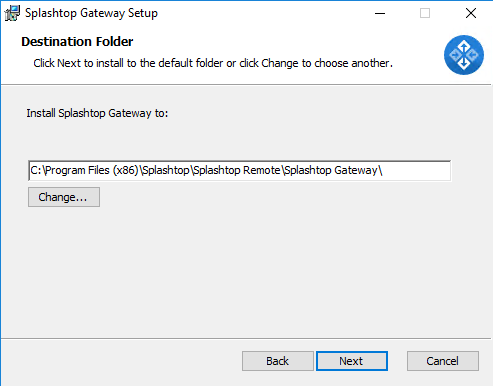 Once you click

button, the installer will start the installation process. This install usually takes less than a minute to complete.
Start the Gateway service
Click Launch Splashtop Gateway Web Portal.
In case of failing to open the portal, it is likely caused by the Gateway service. Click Start Splashtop Gateway Service to start it.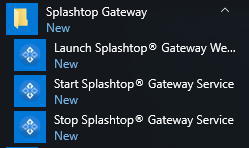 Now you are ready to log into Splashtop On-Prem management console using an Administrator account. Old configuration from previous version, such as Users, Computers, Groups, License and System Configuration, should all be retained and can be managed in the console.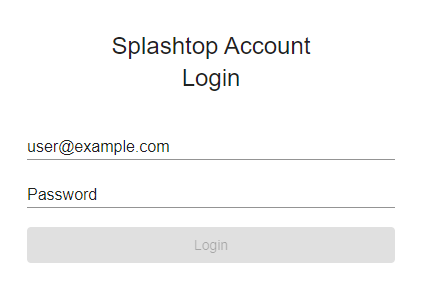 Log in to your account and enjoy remote controlling!

Note: If you would like to rollback Splashtop Gateway to a previous version, please refer to this article.