With Splashtop On-Prem, file transfer between the local computer and the remote computer is now particularly easy. It can be achieved with or without establishing a remote control session. This article introduces the file transfer feature in Splashtop On-Prem.
Off-session File Transfer
In-session File Transfer
Disable File Transfer Function
File Transfer Logging
Off-session File Transfer
Off-session file transfer does not require an active remote control session. You can use this feature in a similar way as an FTP connection.
To start an off-session file transfer task, log in to your Splashtop On-Prem client. Click on the button to launch the file transfer window. You are required to fill in the remote computer username and password to authenticate.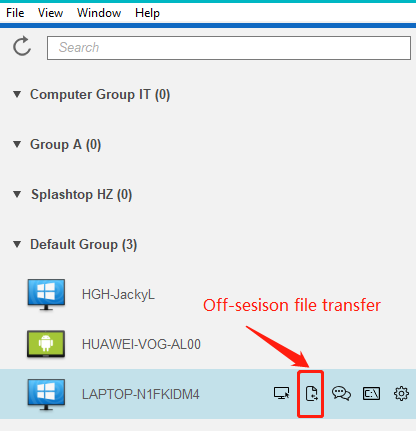 You can now browse in either computer and easily send folders/files from one side to the other by clicking the arrow buttons in the middle.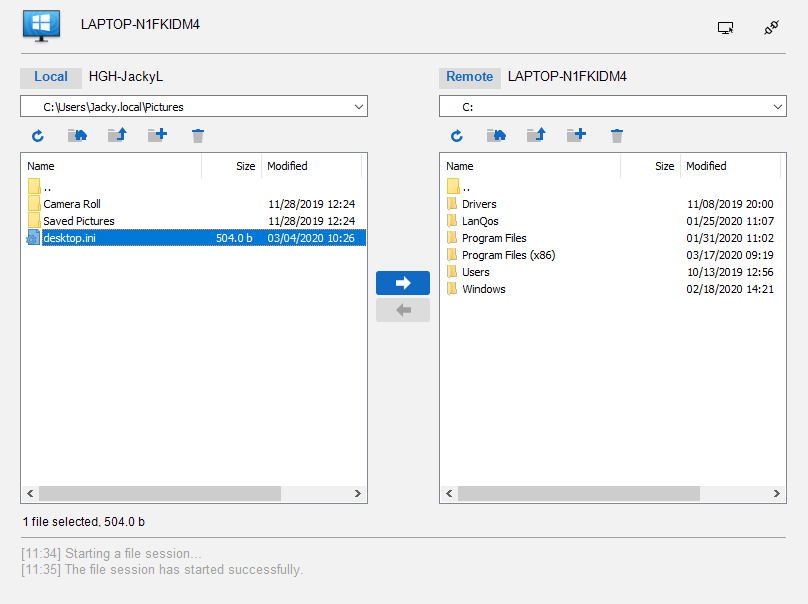 In-session File Transfer
In-session file transfer happens during an active remote control session. There are three methods available for in-session file transfer.
File transfer button: the button is available at the menu bar once a remote control connection is initiated.
Copy and paste: upon connection, you can directly copy a file or a folder from the remote computer and paste in the local computer, or vice versa.
Drag and drop: you can drag a file or a folder from the remote computer window and drop it to the local computer window using your mouse, or vice versa.
Disable File Transfer Function
By default file transfer function is enabled. However, the team administrator (the owner account) has the option to disable it in order to comply with certain IT security policy.
Log in to the Splashtop Gateway web portal using the team administrator's account and follow the steps below to disable/enable file transfer feature.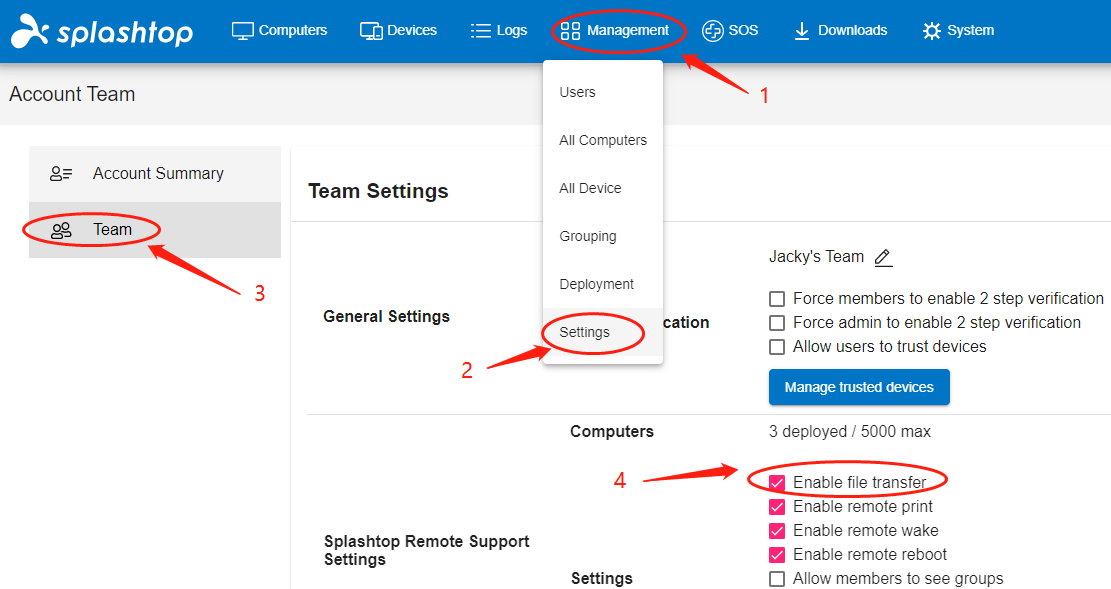 File Transfer Logging
All file transfer activities are logged in the system for auditing purpose. The logs can be found in Splashtop Gateway web portal in the drop-down list of Logs menu.